Home
---
MISSION
The Hinsdale Police Department is dedicated to providing the highest degree of law enforcement service to the community while maintaining the traditions of fairness, professionalism and integrity.
---
The Hinsdale Police Department is located at 10 Main Street in the Town of Hinsdale, New Hampshire.  Hinsdale is located in Cheshire County in the Southwest Region of the State of New Hampshire.  Hinsdale is bordered by the Town of Chesterfield on the north, the Town of Winchester on the east, the Town of Northfield, Massachusetts to the south, and the Town of Brattleboro, Vermont on the west.
The Hinsdale Police Department is staffed 24 hours a day, 7 days a week, 365 days a year.
Non-Emergency calls can be made to 603-336-5723.
Hinsdale PD is a member of Connecticut Valley Crime Stoppers. Crime tips can be called it anonymously at
1-888-680-8477
HISTORICAL DATA
Located in the southwestern corner of the state, Hinsdale was chartered in 1753. It was named for Colonel Ebenezer Hinsdale, member of a prominent Deerfield, Massachusetts family, whose mother had been taken captive in the famed Deerfield Massacre of 1704. Graduated from Harvard College, Hinsdale was ordained to become a missionary for Indians of the Connecticut River Valley. Instead, he would serve as chaplain at Fort Dummer, an important trading post on the Connecticut River, later enlisting as an officer in the army. Then, in 1742, he established Fort Hinsdale, including a trading post and gristmill, reportedly at his own expense. The town's earliest history recounts Indian assaults, raids and captivities.
Located beside the Connecticut River and connected to Brattleboro, Vermont by bridge, Hinsdale contains excellent farmland, but has been a significant center of industry as well, especially in the manufacture of paper. In a machine shop here, George A. Long built a self-propelled steam vehicle in 1875, the Long steam tricycle, for which he received one of the nation's earliest automobile patents. The oldest continually-operating post office in the United States, established in 1816, is located on Main Street.
From 1959 to 2008, the town was home to the Hinsdale Greyhound Park, (Wikipedia 2016).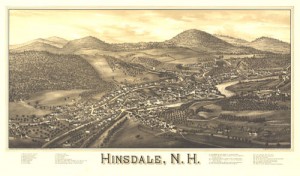 F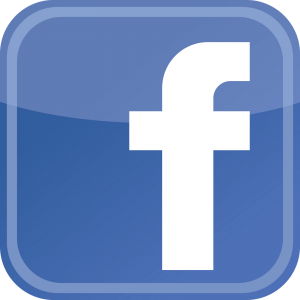 or More Information please visit the
Hinsdale Historical Societies Facebook Page