Town of Hinsdale, NH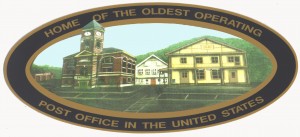 The Town of Hinsdale, New Hampshire is located in Cheshire County in the Southwest Region of the State of New Hampshire.  Hinsdale is bordered by the Town of Chesterfield on the north, the Town of Winchester on the east, the Town of Northfield, Massachusetts to the south, and the Town of Brattleboro, Vermont on the west.
Hinsdale was named for Colonel Ebenezer Hinsdale in 1753.  Colonel Hinsdale was from a prominent family in Deerfield, and he was once chaplain of Fort Dummer, an important trading post on the Connecticut River.  He later enlisted as an officer, and then established the trading post at Fort Hinsdale, reportedly at his own expense.
Hinsdale has a total land area of 14,497 acres.  The topography of Hinsdale is dominated by steep valleys running in a southwestern direction from the northeast corner of Town.  The Town's defining features are the River Valleys which the Ashuelot and Connecticut Rivers flow through.  Hinsdale borders Pisgah State Park to its east and Wantastiquet State Park to its north.  Average temperature is 19.0°F in January and 71.1°F in July.  Average annual precipitation is 44.4 inches.
Some of the recreational activities to be enjoyed in Hinsdale include hiking, fishing, boating, snowmobiling, and cross country skiing.
For more information about Hinsdale, please click Official Town of Hinsdale Website